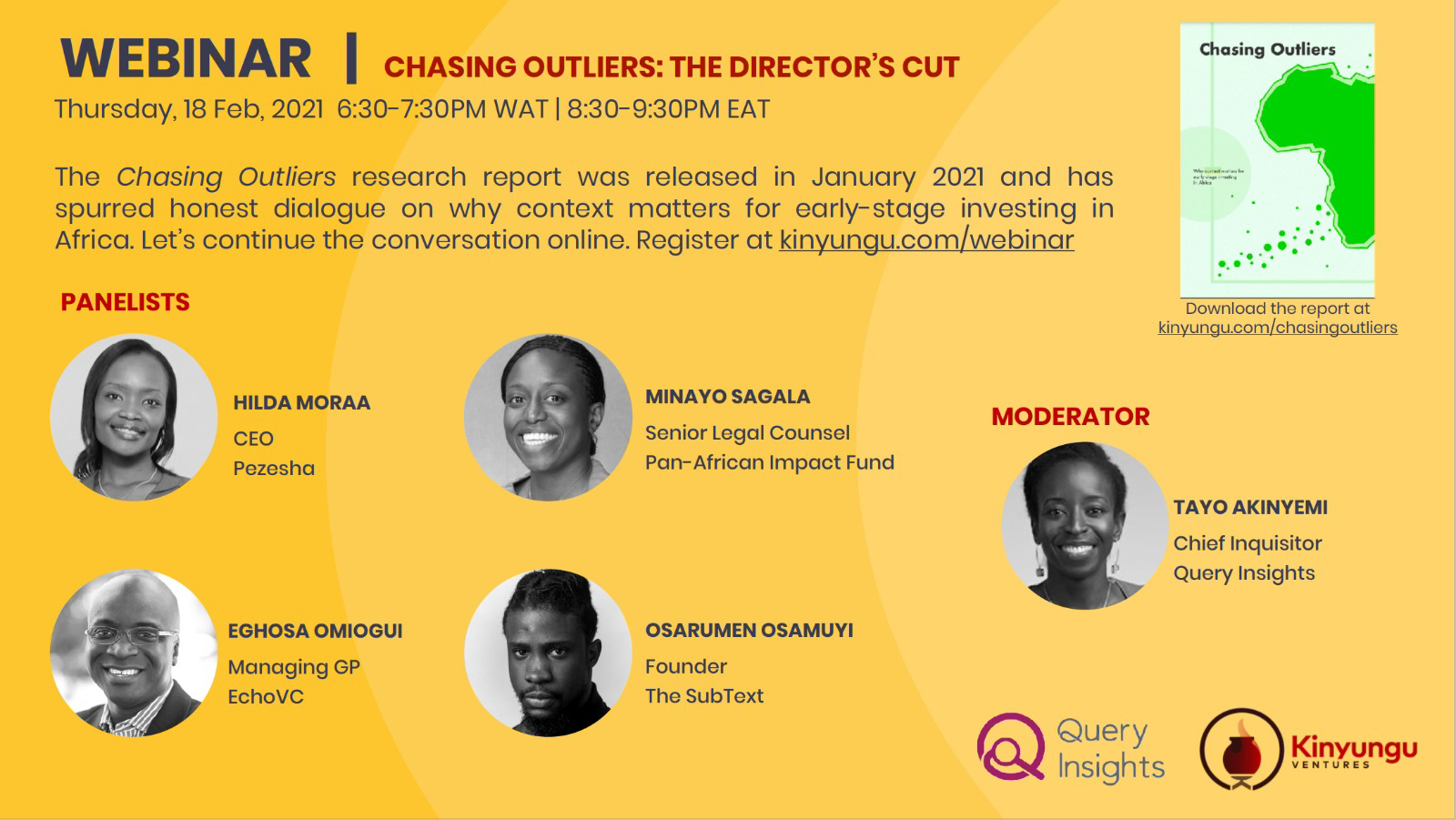 This past Thursday, we had the pleasure of hosting a honest conversation about VC in Africa. Here were some of the highlights:
Typical Silicon Valley venture capital is largely a mismatch for most African markets. Venture capital requires a number of crucial ingredients: large markets, inexpensive capture of valuable customers, mature ecosystem of capital providers, and lots of potential unicorns.
Eghosa: On African markets, it's like an iceberg – 1% above the surface, 99% below. And many of these markets remain submerged longer than the size of your oxygen tank. Therefore, you need sonar-like signals to map it out in the dark. However, once you grasp the iceberg, you can find decent, sticky products which become great businesses.
Osarumen: On African markets, our research shows that the "pyramid" of African consumers is very steep – there are not a lot of consumers with $10-20 of daily consumption (35 million on the continent of 1+ billion people).  If you target the 1%, you'll get traction well, but then you'll stall.
Hilda: While there's need for investors to contextualize around time horizon, more and more local African investors are also coming. It's important to share entrepreneurial stories – both the successes and failures – to build the ecosystem. Remember that $500M has gone into Nigerian fintech in just that last few years.
Minayo: Time is a vastly under-appreciated element. Building markets, understanding context, building trust, aligning on the same future and values, having common language, building investor readiness, and finally getting to the same page between entrepreneur and investor all take more time than most expect. And that's just to make the investment, saying nothing about the time for ventures to evolve and grow post-investment. A lot of patience is needed and a lot of work is being done to reduce that time.
Eghosa: One of the most profitable recent exits is Paystack, which is only a 15-20x for most early investors. If you put in $100k, you are only getting $2M – it won't return the whole fund. If you're a $50-75M fund, to get a decent return value, you'll need to create $1.3B of enterprise value (Paystack is $200M). You can't run away from the math.
Eghosa: It's not just about the exits, but when to leave – that depends on conviction and how much you can help create value. People have exited in year 5 and missed the giant in year 8.  Getting the unicorn is essential for the fund. We need to invest in at least 1 company a year that will be a unicorn.
Eghosa: Funds are brutally hard to run. 85% of US VC returns are generated by 15% of firms. Want to be a VC? Ask yourself the "why" question.
Hilda: We need to think beyond acquisitions – they are only the beginning, not the end. And think beyond exits to IPOs. Just a few success stories will serve as great role models and change the narrative.
Minayo: Patient capital and philanthropic capital are often times the pre-seed funding as the investment motivations are broader. They invest to learn lessons, to build the map, to create that role model company, and to catalyze new investment into the ecosystem.
Minayo: There's a challenge to be placed on LPs. They are chasing innovation in the market. Is there ways LPs can innovate the way they fund innovation? We can do that with honest conversations, local team contextualization, and continued experiments around blended financing.
Osarumen: Let's frame VC differently – let's move from VC as capital that enables pre-seed businesses to exist… to just one small tool of a complex bigger adaptive system.
Osarumen: Exit conversation is premature. We could say we have an exit problem if companies had grown to exit-size but didn't find a buyer. That's not the case. But the market is evolving, environment is getting richer and better. A founder today is starting in a more favorable environment than the one from last year. Another positive signal: early successful founders are now becoming founder-angels (e.g. early Paystack employees), accelerating the maturation of the ecosystem.
Minayo: We need continued honest sharing of lessons learned – from both investors and entrepreneurs.
Hilda: This is the right time to invest in Africa. Current challenges reveal great opportunities.
Eghosa –  There are unicorns out there. But to become a unicorn, the business will have to be a cross-boundary business.  But do that as a natural evolution of the business, not because some VC tells you to.
Webinar Recording
Topic: Chasing Outliers: The Director's Cut Webinar
Date: Feb 18, 2021
Meeting Recording Link (note the password below)
Access Passcode: ChasingOutliers1!
Links shared during the webinar
Who is the African Consumer? (DFS Lab) 
The Middle of the Pyramid (DFS Lab)
The Chicken or the Exit (the subtext)
Startup Acts are the next form of policy innovation in Africa
Who's Writing $25-75k checks for Early-Stage Kenyan companies?